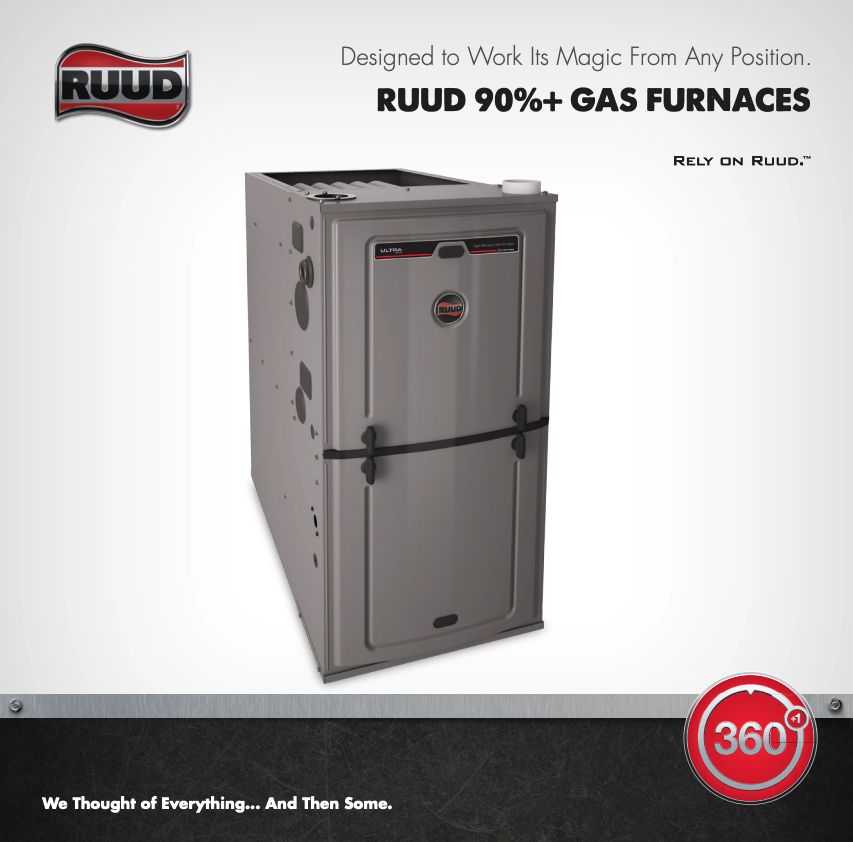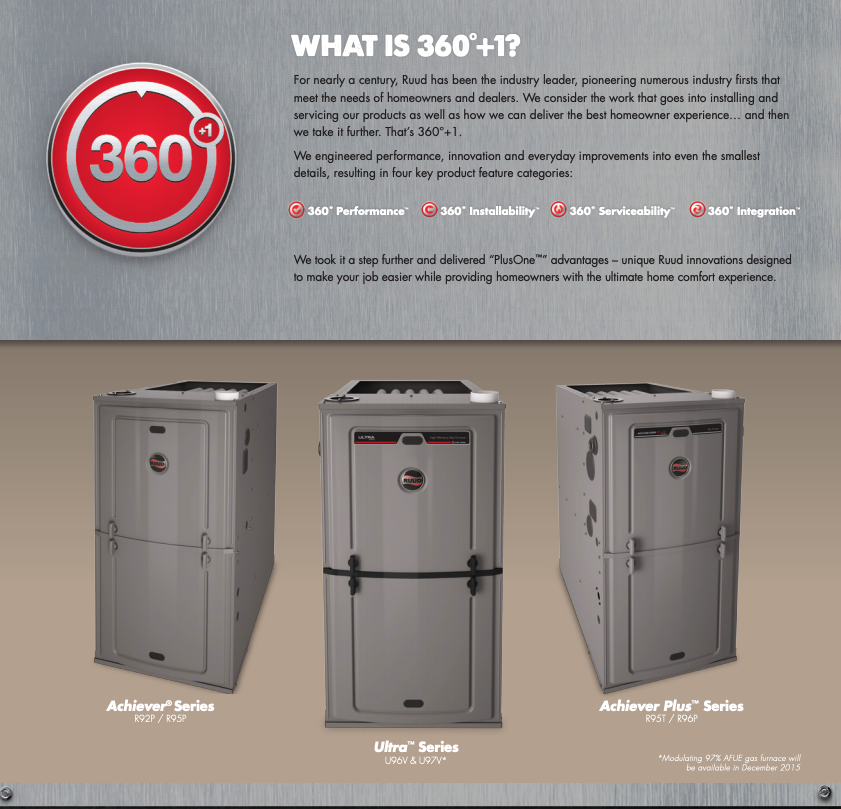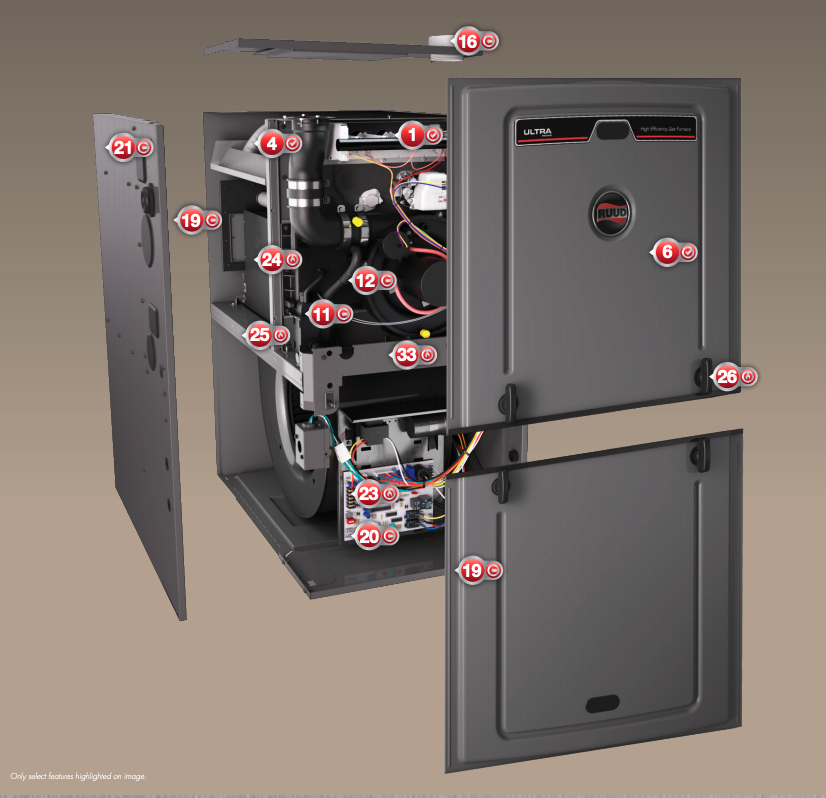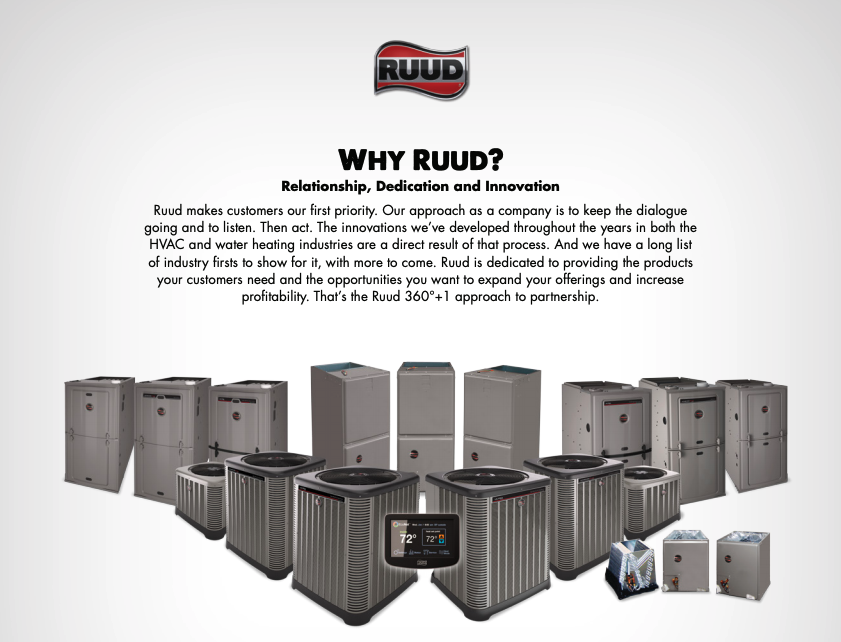 Click here to Download the information above as a PDF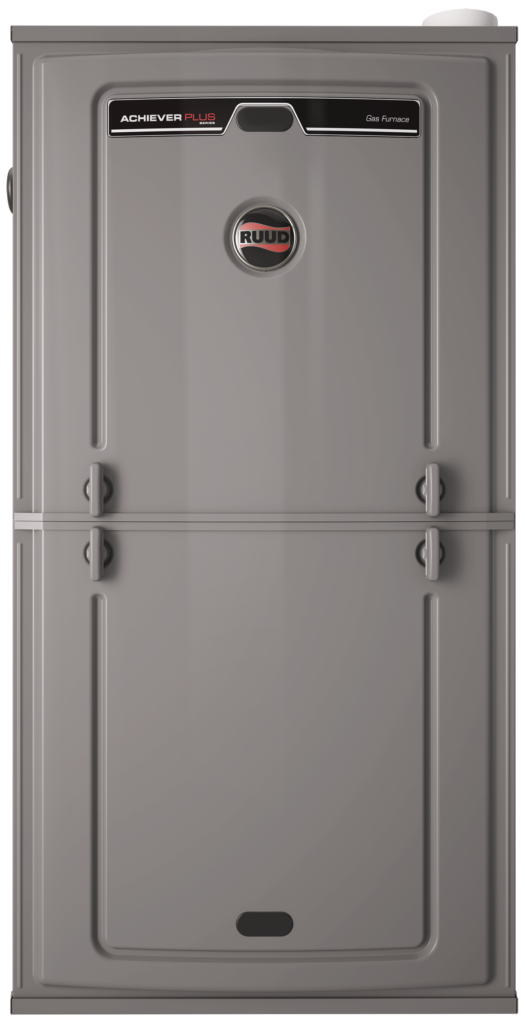 Featured Gas Furnace: ACHIEVER PLUS SERIES: UP TO 95% AFUE ECM MOTOR MULTI POSITION (R95T)
Specifications:
95% residential gas furnace CSA certified
4 way multi-poise design
ECM Motor
Models R95TA060 and R95TA115 gas furnaces have earned the ENERGY STAR in the U.S. and Canada
Ruud-Exclusive PlusOne™ Ignition System
Ruud-Exclusive PlusOne™ Water Management System
Industry-First PlusOne™ Diagnostics
Certifications:

Financing Available!

KwikComfort® Financing can help make your purchase even easier.
Ruud makes it easy to find a financing option that works for you! With many options and benefits available, KwikComfort Financing is the best way to get the home comfort you need without the wait.
APPLICATIONS MADE EASY
We'll help you avoid lengthy contracts, headaches and hassles.
KWIK CREDIT DECISIONS
You'll get an answer to your application within minutes.
FAST CREDIT FOR THE FUTURE
Finance your Ruud equipment and anything you want to add later.
REDUCED INTEREST/FIXED PAYMENTS
Get low interest and fixed monthly payments until the purchase is paid.
MINIMUM MONTHLY PAYMENT
Take advantage of convenient monthly payments that fit your budget.
DEFERRED INTEREST/NO INTEREST
Enjoy interest-free payments as long as the balance is paid by the due date.